Here's my photo dump from my ipod of our Thanksgiving vacation up in Clayton, GA at my grandparent's house. We had such a wonderful, relaxing / exciting time. I'll post more pictures from my camera later.
My granddaddy had to build a bear proof bird feeder. He was tired of the bear bending the poles over to get to the seed! There is cement inside this pole!!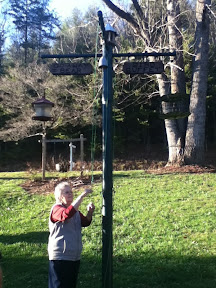 Jack on the new monkey bridge.
Collin loved riding on anything, especially the "tractor"
Uncle Jimmy carved the turkey. He saved the wishbone for Hailey.
The boys got in lots of football time. How bout that Bama game :)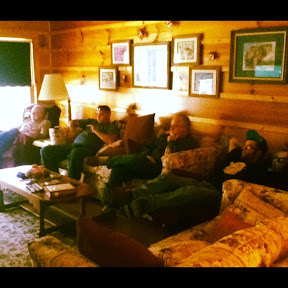 Jack and Hailey at the kiddie table.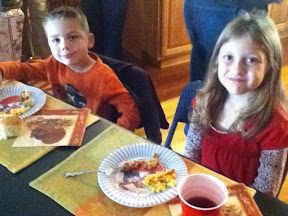 Collin LOVED his Thanksgiving feast and at leftovers for two days after!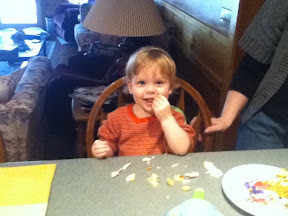 Cousin Hayden passed out during a Jeep ride so Aunt LouLou (my mom) kept him warm.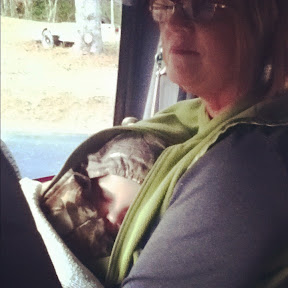 Here he is eating. Him and Jack had lots of fun playing dinosaurs together.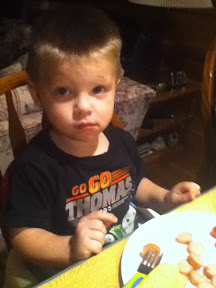 Whoops! The holiday meltdown has begun!
We went to town for the lighting of the town lights and tree. Found Santa and did some shopping.
Grandma-great, Darren, Mom, Aunt SueSue, and cousin Raymond.
- Posted using BlogPress from my iPhone